From Ideas To Values
Integrity, Professionalism & Added Value
Foreign Investments
We provide our clients with a full range of services and support required for a successful completion of FDI projects aimed at Slovakia.
Industrial Real Estate
We represent the owners of several industrial real estate sites in Slovakia, intended for production and logistics activities, suitable for domestic and foreign tenants / investors.

Integrity –
The cornerstone of our approach toward any and all our activities. Based on this value, we aim for creating and strengthening solid, long-term personal and business relationships with all our clients and partners that allow us to reach mutual understanding and achieve a balance of benefit for all parties involved.
Professionalism
– In a consistent process of learning, each member of our team regards this value as the cornerstone of our success. That is why we make an effort to continuously improve our knowledge and skills, in order to operate at the highest professional level in every service we provide or every new project we implement.

Added Value
– The most important measure of our effort is the desired result. Keeping in mind our first two values, achieving the result as defined by our client's goals is, in our view, the highest proof of success. We are convinced that there is no better incentive for a continued cooperation or a referral than client satisfaction, as delivered through this value.
Foreign Investments
Capital Partners Consulting provides its clients with a full range of services and support required for a successful completion of FDI projects aimed at Slovakia. Based on our client's wishes, we have the capacity to step into any phase of the project, from data search and analysis, through planning, preparation, negotiations, representation or project execution, all the way to the delivery of "turnkey" projects. In addition to our experienced and highly committed core team, our clients also benefit from our close professional ties with many leading legal, accounting and other specialized advisory entities in Slovakia, which allows us to achieve a unique balance of internal focus and external flexibility at the same time.
Our Services:
Tailor-made country, region and location reports
Data collection for comparative analysis and selection of location
Support in negotiations with central and regional authorities
State aid and incentives for FDI support
FDI projects operational support and execution
Introduction to or search for other service providers
Comprehensive project management
Industrial Real Estate
The range of our services offers solutions to all phases and types of standard industrial property needs of our clients. We are prepared to deliver comprehensive consulting and execution services at all project stages, including identification, evaluation, negotiation, purchase and facility management of any type of industrial real estate. Our team can offer innovative, efficient and profitable strategies for all your property needs.
Our Services:
Site identification and any relevant data search
Site or property evaluation and analysis
Selected property tender&pre-purchase negotiations
Acquisition transactions
Property construction/reconstruction
Facility management
Property sale evaluation and implementation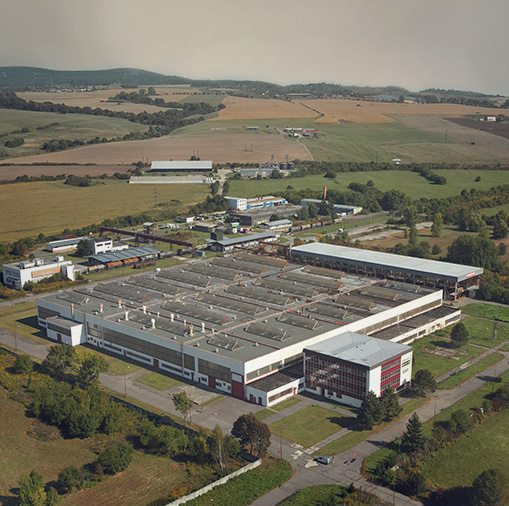 PPGemer Industrial Park (PPG)
PPG is a brownfield industrial site, fully connected to the relevant infrastructure, suitable for wide range of industrial production, pre-designed to be equipped with most of the standard components necessary for industrial manufacturing operations.
PPG is highly suitable for following industries:
Automotive & Machinery – heavy, mid-range, special production, assembly and R&D
Metal processing – general, foundry, assembly, finish
Chemical & Agrochemical – production, processing, treatment, mixtures, warehouse
Rubber & Tires – production, treatment, recycling
Construction materials – basic production, processing, final products